Salvation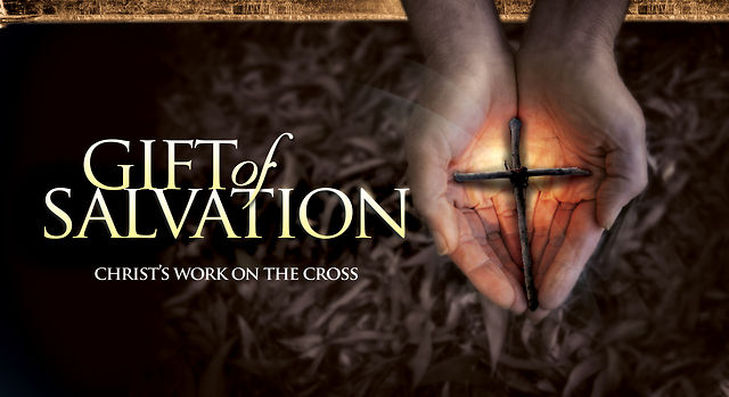 Salvation is about accepting that Jesus died for you as a substitute for sins you committed. He paid your debt in full and took the punishment for your crimes. He cancelled your debt in full. All you have to do is to accept that as truth and receive the forgiveness and eternal life waiting for you.

What the Bible Says About Salvation
"For by one man's disobedience many were made sinners, so also by one Man's obedience many will be made righteousness." - Romans 5:19.
This means that just as Adam's disobedience led to us being sinners, Jesus' obedience to God has made us righteousness.
"For all have sinned and fall short of the glory of God." - Romans 3:23
This means that even the best of us has sinned and aren't deserving of God's presence.
"For the wages of sin is death; but the gift of God is eternal Life through Jesus Christ our Lord." - Romans 6:23
Normally, we deserve to die for our disobedience to God. But, through what Jesus did for us, we inherit eternal life. That means we will live forever with God!
"Jesus said to him, 'I am the WAY the TRUTH and the LIFE. No one comes to the FATHER except through ME'" - John 14:6
Jesus is saying here that he is the way to God. There's nothing else we can do but to accept his sacrifice because nothing else is good enough to restore us back to God.
"That if you confess with your mouth the Lord Jesus and believe in your heart that God has raised Him from the dead you will be saved" - Romans 10:9
All you have to do is say and believe that Jesus is who he says he is, and that he is in charge of your life in order to be saved. It's that simple.
"For with the heart one believes unto righteousness, and with the mouth confession is made unto salvation." - Romans 10:10
Your belief in Jesus makes you righteous and your confession completes the path to salvation. From there, it's just about following the voice of the Holy Spirit in your life.
Are You Ready for a New Life?
If you have taken the journey and made it here, the only thing you have left is to pray the following prayer:
"God, I have sinned, and I repent. I accept the fact that Jesus is Lord of my life and I believe in my heart, that He died and you raised Him from the dead. I ask for you to come into my heart today and fill me with your presence and love. In the name of Your Son Jesus AMEN".
CONGRATS, WELCOME TO THE FAMILY!!!
Tell Us You Prayed This Prayer!
Request More Prayer