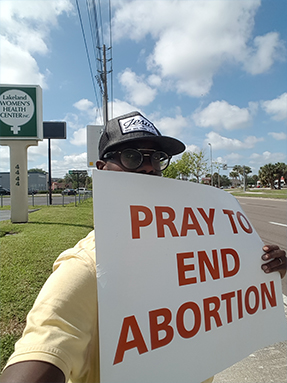 BE A PART OF THE VISION GOD HAS GIVEN US TO ESTABLISH THE KINGDOM OF HEAVEN ON EARTH THROUGH ABOLISHING ABORTION. LEARN MORE ABOUT OUR EXCITING INITIATIVES!
PROJECT DELEGATION: COMMUNICATING TO THE LEGISLATURE
PROJECT KNOCK KNOCK: DOOR TO DOOR ENGAGEMENT
PROJECT GATES OF HELL: ABORTION MILL PRAYER & PREACHING
PROJECT PERSONHOOD: AMENDMENT INITIATIVE

ESTABLISHING SANCTUARY CITIES FOR THE PREBORN

PROJECT FRONTLINES: ENGAGING HIGHSCHOOLS ON LIFE WITH THE GOSPEL
PROJECT INFILTRATE: RANDOM ENGAGEMENT WITH "BELIEVERS"
PROJECT CHURCH REPENT: STIRRING UP LOVE & GOOD WORKS
PROJECT PLANT: RAISING DISCIPLES IN 64 CITIES THROUGHOUT FLORIDA
Upcoming Events
Check back for updates.
Read more